Hope everyone had a wonderful blood moon experience!
As I finally get to writing a new blogpost!!!
So much has happened over the past months, an awesome trip to the East Coast, NYC-Virginia Beach and everything in between, including a stop in the Capital, Washington, DC. I love to travel, and that is what I am building my future around, learning, discovering, traveling and truly living!
Also, moved into a new home, with a huge backyard with our very own badminton court! It's awesome! In any case, the post I wanted to write was on the Evolution of Consciousness, but this sales-Training video came up on my radar, Jim Rohn's Mentor to the Masters training program.
So I decided to write about it and here's a little taste.
10 foundations for Success by Jim Rohn:
With commentary by Darren Hardy (editor at Success Magazine)
Here are some notes I took with some of my own commentary and images added by me about one of my greatest mentors, the world-renowned author and mentor Jim Rohn! It was a sales video for an awesome new training program from Success Magazine called Mentor to the Masters.
Jim's 10 foundations for Success
When he was 25, his mentors gave him some of the best advice:
"For things to change for you, you have to change

Stop wishing things were easier, wish you were better."
Connie Pedesta: Learn to Search within for answers and keep learning…
"Success is not something you pursue, it's something you attract by the person you become" Jim Rohn
When Anthony Robbins was 17, he saw a Jim Rohn's seminar and it changed his life…
He continues that we are NOT in the Information Age, as we are drowning in info but lacking in knowledge… He pursues that Progress brings happiness, even if it is slow progress it is still progress. When you grow, you have more to give!
 "Success is the steady progress in reaching your own personal goal, designing your life as you want it, and taking some action every day to get closer to it." Jim Rohn
Brian Tracy: Your outer world will reflect your inner world, so work on yourself to have a better external world. He states that Jim was an American Philosopher that spoke an easy to understand clear language.
He and Jim conclude that your life will never be the same when you discover continuous learning. Leaders are readers, keep upgrading your talents and skills…for unlimited success.
Wisdom and faith put to work for you. Believe that your ideas can become miracles.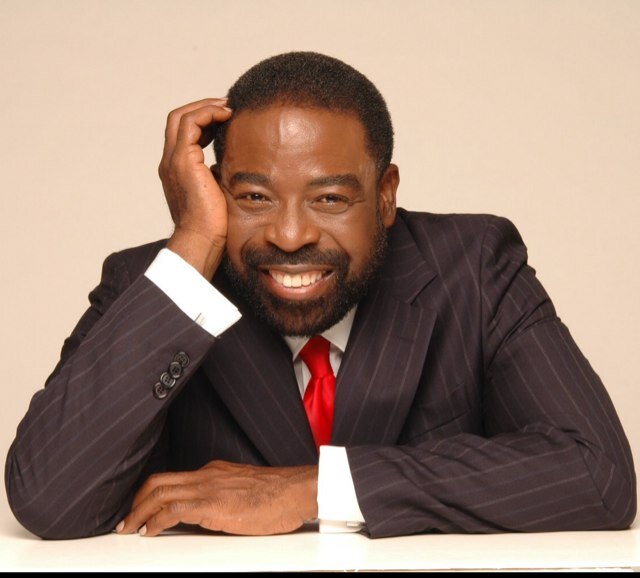 Les Brown: Jim was a strategic communicator…
Jim Rohn explains that you must put into practice what you learn or you will not change.
Tom Hopkins says that what is easy to do is also what is easy not to do… For example having An Apple a Day…
Jim started with nothing, and studied the best, he had to be coachable, and needed the desire to go after what he really wanted and to stay disciplined.
People need to be open to suggestions and be like a parachute!
Self protection leads to mediocrity. Self-service leads to fortune. Self-investment leads to fortune.
 John Addison: Success is a repetition of fundamentals:

"There are only about a half dozen things that make all the differences in any area of your lives." Jim Rohn

He offered timeless principles that needed to be reminded to us for us to apply and use them in our everyday lives.
Kyle Wilson:
If 2 amounts pop in your head go for the 2nd amount…for example when tipping for a good service…
Jim gave the example of a fabulous shoe shine he got when he was younger. He was wondering if he was to tip him 1 or 2 quarters. Every time he would look at his perfectly polished shoes, he would always think about what he left behind, and so he would have bad thoughts for the day or good thoughts for the day… He decided to tip him 2 quarters. The lesson: be generous, give that little extra…be remembered…
Mark Victor Hansen says Jim's Great teachings helped better the world one person at a time…
John C Maxwell: Jim's legacy will be long lasting, as he offers eternal timeless wisdom.
Keeps wanting to learn since he bought his first personal development course.
Jim had a message of hope. "Activity finishes the miracle process of turning nothing into something, and keep sharpening your activity to be more productive with it.

"You must take responsibility for your own education"
It's Ok to be finished school, but like the great Zig Ziglar noted: Don't finish your education! Education is a lifetime matter…never stop your quest for knowledge.
So here they are
Jim Rohn's 10 foundations for success:
Philosophy

Attitude

Goals

Leadership

Lifestyle

Communication

Influence

Abundance

Productivity

Action
And in detail:
Philosophy – Marc Victor Hansen
States that there are 2 types of education: formal for a job or career and self (rich-fortune) Your income is primarily associated with your philosophy. Success = Attraction.  You can do more than you could ever imagine.
I also love this quote from Marianne Williamson about how we are Unlimited Possibilities:
A Positive attitude is the best trait for a successful human being = optimism.
Negative is normal, a part of life but it's not successful
Learn to handle the negative, do not ignore it
Don't be a follower, be a student
Don't look the other way, 'There are no weeds, there are no weeds,… well the weeds will eat your garden!" Jim Rohn
Philisophy = a guidance system…
Goals – Brian Tracy

In life, you come to crossroads, for Brian it was learning about goal setting, write them down in the present tense every day, in a journal or workbook (Brian Tracy)

It changes your life, as every day the goals become clearer and easier to achieve.
There is no better way to guarantee your happy life than writing clear goals for your professional and personal life and to act upon them.
As you start thinking forward you will become a better contributor, not only to your own life and achievements but also to others as it will pour out of you and into their lives as well.
Leadership – John Maxwell

To learn to lead, you can give direction, plan your agenda, Most people are reading what others are writing about them, instead of leading their own lives,
The real challenge for leadership is to be something more than mediocre. Be somebody Jim, his mother told him on her dying bed.

Leadership is influence and can be developed, by adding value to people, to be relationship strong

Another awesome coach and mentor I enjoy, John Wooden has an incredible success pyramid:
Lifestyle – Connie Pedesta

Your income is determined by your philosophy, so it will only be as big as your own self worth.
In due time, for those Life is not designed by what you need, but what you deserve. If you didn't plant in the Spring you will not harvest in the Fall.
Quit expecting life to give you what you deserve, if you do nothing
Bottom line: success, happiness, wealth, are not things we deserve, or are entitled to, no we need to work for it…plan for it, and of course fight for it.
Communication – Les Brown.

What does it mean to be a good communicator, you got to study, always, take notes… hoan your skills, practice,
Be fascinated with life, you need to be a good listener to be a good communicator,
How people live their lives depends on the story they are telling themselves (Les Brown)
Let actions speak, and the words follow up to the actions, and thus you will become better in action and communication.
Influence – Tom Hopkins

Jim kept things simple, like being hit by a velvet hammer he drove subjects home smoothly and consistently.
Be real with people, have integrity it's the difference between presentation and persuasion,
Most people are nice and with a good education in sales he had good presentations but not as good in persuasion as he wasn't making sales, so needed that last bit to go higher and higher.
Abundance – Tony Robbins

Everyone wants it, a life of abundance, but few people know how to create it. At 17 he had the privilege to meet Jim Rohn, and he wanted to take things to the next level, he had already read many books and was searching for answers.
In the area of abundance, Jim asked how is it possible that people earn 2 times, 4x, 10x more $ and the main reason is they provide more value, and do more for others than anyone else on Earth and if YOU do this you will earn more. You must learn to be the servant of many,
Greatness comes from serving a large number of people and at a deeper level…
Killing time is not murder its suicide…
"Days are expensive. When you spend a day you have one less day to spend. So make sure you spend each one wisely. " Jim Rohn.
Productivity – Harvey Mackay
Best kept secret of the rich is the management of their time, we all have 24hours in our days, it's how we use them that will make the difference in our lives.
The key is time is precious, life is not just the passing of time, life is a collection of experiences, their frequency and their intensity.
Another great mentor I followed a lot (he passed away in 2012, RIP) is Steven Covey the writer of the world renowned The 7 habits of Highly effective people, and a lesser known but more a propos book, First Things First, all about Time Management, had this to say about it:

Action – Darren Hardy
Just start where you are, the hardest step is always the first step.
Of all the millionaires that exist 90% started off broke.
The foundation of success is taking massive action on a good idea.
Here is the key, don't wait until you learn 2-3000 things, start now.
Don't let your learning make you become a fool, but let it lead to action as it is then you will become wealthy.
Tony R goes on: a mentor is great to help you anticipate the future.
Jim had some last thoughts on success:
Some Questions to ponder:
Why?
Do I need to learn all that, or try all that,
Why not?
What else are you going to do with your life?
How many things you can accomplish, learn, do,
Why not you?
Some people can enjoy it, can attain wealth, travel the world, soaking up history in London…
You gotta know the knowledge of discipline
Why not now?
Stop postponing your future, get at it, learn, ask questions, set some new goals, start your projects, make contacts, start conversations that matters…
If you do, your story will be told in the books as you will have lived a life that mattered, not only to you but to many others.
Success is pulling out all the stops.
Les Brown: Find a place within yourself, find your passion, make a decision that you will matter and pursue it with all your heart.
John Addison, too may people are infatuated by their distractions and lose themselves into it.
Brian Tracy leads on that we must break out of our comfort zones to take that first step into greatness.
It's not the money that it will cost you but the money you will not earn by not following the course that your life must follow.
If you think knowledge is expensive, try ignorance!
START NOW:
Hope you enjoyed this post, as all of my posts, it is not perfect, and I could have gone on and on about this awesome subject, but I do really want the best for you. Join me on an adventure of a lifetime, Yours!
Together we can go much further than we can alone, and I hope I can have you join me and the awesome mentors we have that will increase the happiness of your life tenfold, just to follow your passion!!!
Farewell, until my next post.
Please feel free to browse my blog, I have a number of posts about success, the Law of Attraction, and the Power of Now just to name a few…
ALSO IF YOU ENJOYED THIS POST, PLEASE COMMENT ON IT OR SHARE IT!!!!
I APPRECIATE ALL OF YOU!